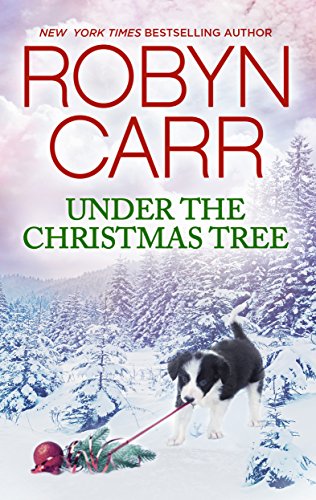 Virgin River Novella Book #8
November 13, 2017 eBook
Under the Christmas Tree
Complete your Virgin River collection with this classic Christmas novella from #1 New York Times bestselling author Robyn Carr. There's no better gift than the thrill of a holiday romance…
With snow falling over the redwood forests, secluded Virgin River is the ideal place to spend the holidays. Each year, the close-knit community gathers in the town square to decorate and light a massive tree. Carols are sung, hot chocolate is shared—and this time a surprise is left under the Christmas tree!
When the folks of the town discover a box of adorable puppies abandoned under the tree, they call on local vet Nathaniel Jensen for help. The puppies are the talk of Virgin River, but it's Nate's budding romance with Annie McCarty that really has tongues—and tails—wagging
Originally published October 2009 within That Holiday Feeling anthology in mass market paperback; June 2012 in eBook; Novemer 2014 within 'Tis the Season anthology in mass market paperback and eBook; and November 2015 as a standalone eBook.