Sullivan's Crossing TV Series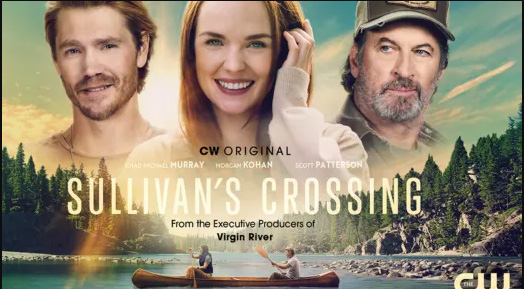 Watch the Series — Read the Books
SULLIVAN'S CROSSING, based on Robyn Carr's bestselling Sullivan's Crossing book series, is now a TV series! Read the announcement here. The series is set and filmed in beautiful Nova Scotia, Canada with an all-star cast including two CW favorites: Scott Patterson (GILMORE GIRLS) and Chad Michael Murray (ONE TREE HILL, GILMORE GIRLS). The TV drama follows neurosurgeon Maggie Sullivan (Morgan Kohan, TRANSPLANT, BATWOMAN) as she tries to escape her problems by heading back to her childhood home, Sullivan's Crossing, to see her estranged father.
Now Streaming in Canada! The original weekly drama premiered on CTV Canada on Sundays starting March 19, 2023. If you are in Canada and missed the original airing, season 1 is streaming on CTV and Crave.
Coming to the USA! If you are in the USA, keep Wednesday nights open starting October 4, 2023 for season 1. The original TV drama Sullivan's Crossing will air in the U.S.A. on The CW Network, no subscription needed. Here's the press release from Fremantle. Season 1 consists of 10 weekly episodes produced by Reel World Management, the team behind the VIRGIN RIVER series. Watch on Wednesday nights, or stream the following day on The CW app or at https://www.cwtv.com/. To find The CW channel where you are, follow the link and enter your zip code. To watch, please check your local listings for details. (Worldwide release details are unavailable at this time.)
Season 2! The series has been renewed for season 2 on CTV Canada. A filming start date is yet to come. Read the announcement from Deadline here.
Join Robyn Carr in Sullivan's Crossing, where campers and hikers, bikers, rock climbers, fishermen and nature lovers refuel, refresh and recharge. Strangers warm by the fire of a general store passed down through the generations, an outpost now owned by a friendly guy named Sully. People tend to hang out on the store's wide front porch, so pull up a chair. The beer's cold, the air's fresh, and the company's good.
Here's a look at the season 1 trailer and some season 1 photos.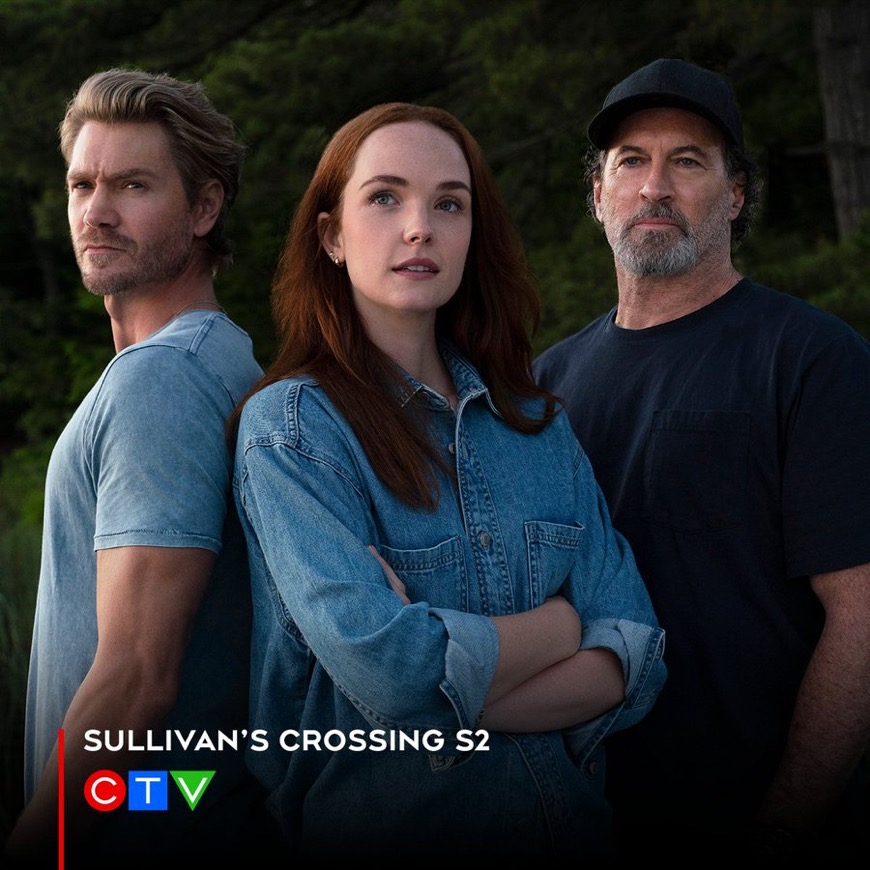 Starring: Morgan Kohan as Maggie, Chad Michael Murray as Cal, and Scott Patterson as Sully.
Here's the press release about the exciting casting.
First-look photos: The Sullivan's Crossing TV series is filmed in beautiful Nova Scotia, Canada. Here's an exclusive look at the new series based on the bestselling book series by Robyn Carr including a targeted release date and first-look photos! Check out this exciting article from Variety!