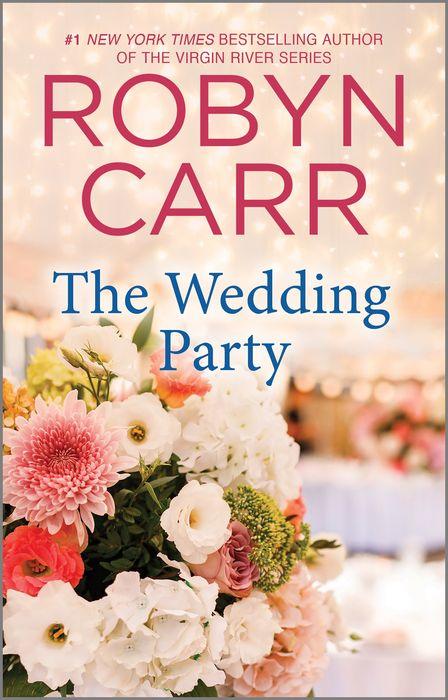 May 2, 2022
MIRA Paperback
The Wedding Party
In this hilarious contemporary romance tale from Robyn Carr, readers are swept into a conflicted bride's whirlwind journey to the most chaotic wedding event of the year.
After her divorce, Charlene Dugan vowed never to get married again—a promise she has kept for twenty-five years. Until the fateful day she finds herself uttering the well-known phrase—"Let's get married!"
Almost immediately, Charlene's seemingly perfect life begins unraveling at the seams. Daughter Stephanie's own relationship is about to disintegrate, and she might be just a teensy-weensy bit jealous of her mom. And Charlene seems to be spending more time with her ex-husband than with her fiancé, Dennis. What's more confusing is that Dennis doesn't seem to mind too much. In fact, he sees the wedding consultant more often than Charlene does.
The wedding party is now officially out of control. They're calling for rain and the bride has cold feet. This isn't exactly what Charlene had in mind. But maybe it's not too late to finally decide on who and what she really wants.
Originally published October 2001.