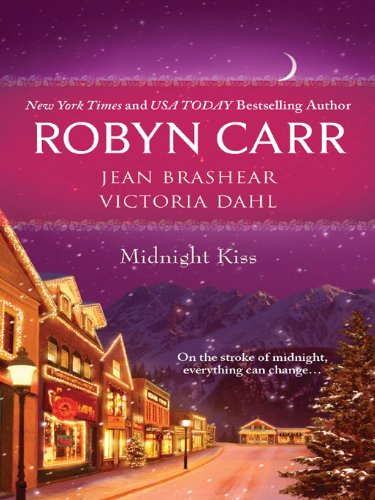 Virgin River
Anthology
November 1, 2010
MIRA eBook
Midnight Kiss
Three stories of hope, enchantment and romance—including an exclusive Virgin River novella from New York Times and USA TODAY bestselling author Robyn Carr
These are New Year's resolutions worth keeping!
Take a risk.
At the inaugural New Year's Eve party at Jack's Bar, two lonely revelers decide the best balm for their broken hearts might just be each other.
Find the perfect work-life balance.
When a flinty lawyer with a bad-boy addiction meets the quintessential nice guy, sparks fly that consume their expectations of life and love.
Get those finances in order.
Working over the holidays on a messy bank takeover is made worse for two federal specialists by an ill-advised kiss that will never happen again…right?
Originally published November 2010 in mass market paperback.
OUT OF PRINT