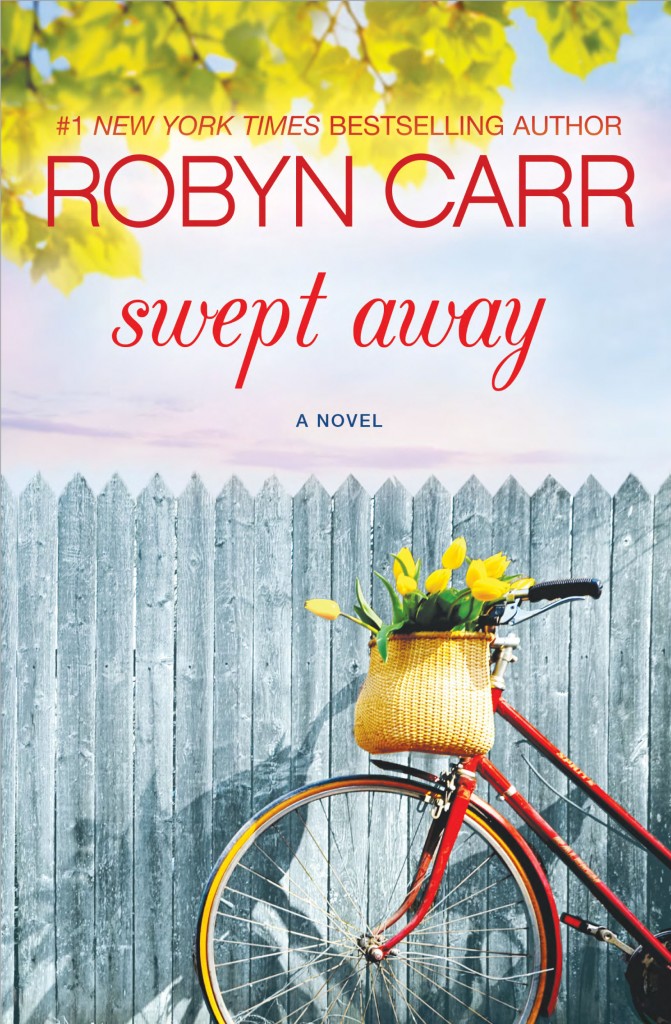 July 26, 2016
Mira Books Trade Paperback
Swept Away
The emotional story of a young woman's journey as she leaves behind all the things she thought she wanted only to discover who she really is. #1 New York Times bestselling author ROBYN CARR explores the challenges facing women today as they are valued for what's on the outside rather than the inside.
Jennifer Chaise is proud of her life. Coming from nothing, she's used her beauty to her advantage and is swept up in a glamorous world of wealth and privilege as the mistress of a high-flying businessman. But when she walks in on a violent scene in their Las Vegas hotel room, Jennifer knows she can no longer ignore the truth about her boyfriend and she flees. Desperate to escape the men searching for her, she invents a whole new persona—with a new look and a new name—as she hides out in a small Nevada town.
Working as a waitress in the local diner, she finds a mentor in Louise, a retired professor who takes her in. As Jennifer begins to embrace a new life, she realizes how much was missing from her old one: a sense of community and purpose… But it's not easy to simply disappear. Her neighbor Alex is a cop, and while he's friendly enough, he may also suspect that Jennifer is not what she seems.
Although she is under constant threat of being discovered, Jennifer is surprised to realize that, for the first time, she's genuinely happy. Suddenly this real world is all she wants. But will it be enough when her past catches up with her?
Originally published as RUNAWAY MISTRESS May 2005 in mass market paperback