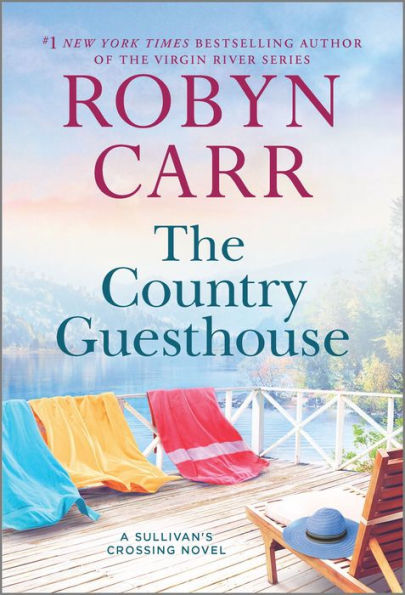 Sullivan's Crossing Book #5
March 30, 2021 Hardcover, eBook, mass market paperback, audio
The Country Guesthouse
An emotional and triumphant novel about new beginnings and the fierce power of a mother's love…
When Hannah Russell suddenly becomes guardian to a five-year-old, she's terrified she's not up to the challenge. She and Noah need to get to know each other, so she rents a country house on a lake in rural Colorado.
When they arrive at the house, they are greeted by the owner, a handsome man who promises to stay out of their way. But his clumsy Great Dane, Romeo, has other ideas. Noah immediately bonds with the lovable dog, and Owen Abrams can't help but be drawn out of his solitude by his guests.
As life throws challenges at this unlikely trio, they are tested in ways they never thought possible. All three will discover their strengths and, despite their differences, they will fight to become a family.
Originally published January 2020 in hardcover and eBook.