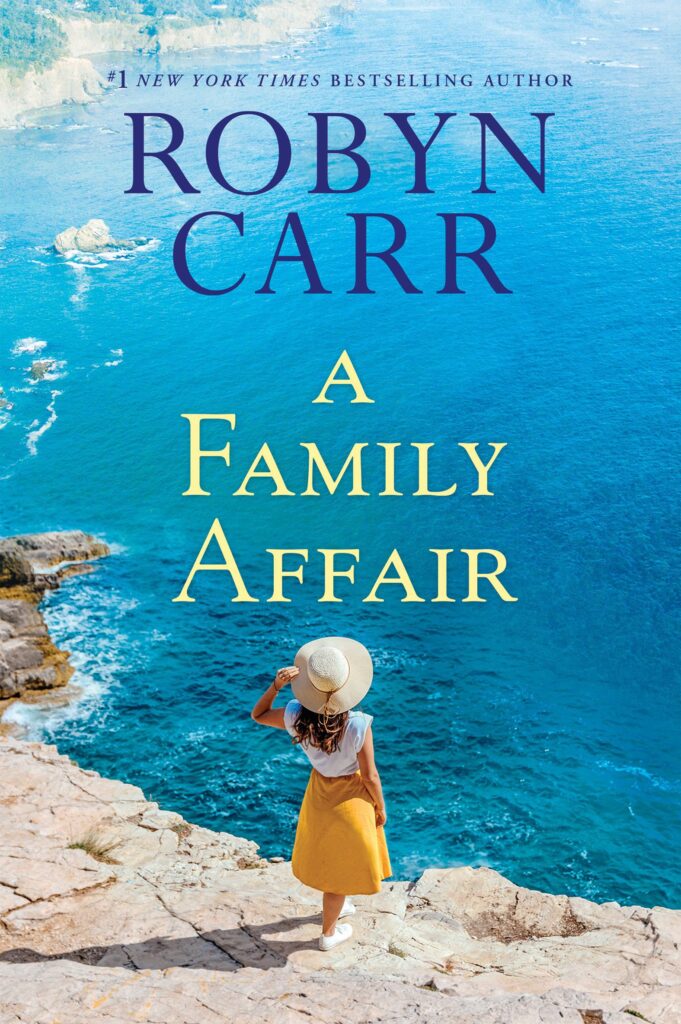 April 5, 2022
Mira Trade Paperback, eBook, Hardcover. Audio
A Family Affair
An exceptional storyteller, #1 New York Times bestselling author Robyn Carr beautifully captures the emotionally charged, complex dynamics that come with being part of any family. Readers will laugh and shed a few tears as they discover what it means to be loved, supported and accepted by the people who mean the most.
When a woman notices a young pregnant woman attending her husband's funeral she realizes his mid-life crisis went far beyond his weekend warrior lifestyle. Carr tackles the serious issues women face with humor and heart.
This spring join Robyn Carr in her new stand alone women's fiction novel, A FAMILY AFFAIR. This heartwarming novel is coming April 5, 2022 in hardcover, trade paperback, eBook and audio.
Pre-order your copy today!