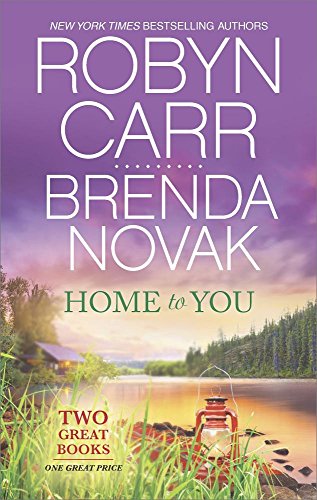 Virgin River
Anthology
January 31, 2017
MIRA Paperback
Home to You
Now together in one volume, the first books that started two fan-favorite series!
Virgin River "A Virgin River Novel #1" by Robyn Carr
When recently widowed Melinda Monroe answers an ad for a midwife/nurse practitioner in the remote mountain town of Virgin River, her high hopes for a fresh start are dashed within an hour of arriving. The cabin is a dump, the roads are treacherous and the local doctor wants nothing to do with her. Mel decides to leave town the following morning, but a tiny baby, abandoned on a front porch, changes her plans…and former marine Jack Sheridan cements them into place.
Originally published April 2007 and reissued May 2010 and December 2012)
When Lightning Strikes "Whiskey Creek #1" by Brenda Novak
Gail DeMarco's PR firm handles a roster of clients, including sexy and unpredictable Simon O'Neal. But recently divorced Simon is so busy self-destructing he won't listen to anything she says. She drops him from her list—and he retaliates by taking the rest of her clients with him. Desperate to save her company, Gail reluctantly humbles herself by making a deal with Simon. But her reluctance isn't because he's hard to like—it's because he's too hard not to love.
Originally published September 2012.