Virgin River's Tenth Anniversary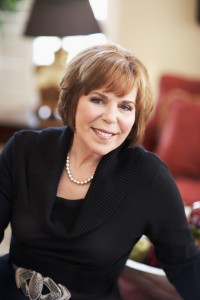 To my Virgin River readers — thank you.  From the deepest part of my heart.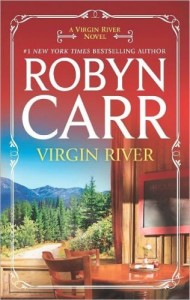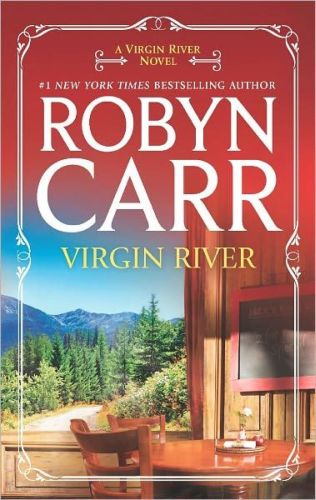 Ten years ago this month I invited you to come away with me to a little town in the northern California mountains, the town called Virgin River.  I hoped you would enjoy the people as much as I did – Jack Sheridan, the owner of the only bar & grill in town; Mel Monroe, the new nurse midwife from the city; Doc Mullins, the old town doctor; Ricky Sudder, Jack's sixteen year old protégé; Preacher, Jack's cook and partner and a host of other town folk and visitors.
You liked it there.  You enthusiastically snapped up the first three books in the Virgin River Series and begged for more.  Like you, I was reluctant to let go and had the next installments ready.  But you more than liked it – you wanted to move there.  Letter after letter arrived in my mailbox asking me where this place was located because you were packing boxes!  I had to break it to you gently – it's all fiction.  Oh, some of the challenges the characters faced were rooted in real life, but Virgin River only exists in our hearts and minds.
From 2007 to 2012 I wrote 20 Virgin River novels and you, my wonderful readers, waited impatiently for every one.  You told your friends and co-workers and relatives and book clubs.  Whole offices passed them around.  Husbands and wives read them together.  They find them at garage sales, friends loan them, daughters send a few to mothers and mothers send them to daughters.  A frightful number of readers read them aloud to a relative in Hospice care.  Readers took road trips to Humboldt and Trinity counties in northern California… in search of Jack, no doubt.
You loved them and talked about them until millions of readers visited the river.  At first I admit I was surprised.  Stunned, really.  But as many of you wrote to me about why you related to the characters and stories, I began to understand.  It was the fabric of the town and its people that brought you comfort and hope because you shared so many of their challenges and experiences.  You found in them your friends; you made them your family.  I think perhaps they demonstrated a world you want to live in, where neighbors help neighbors, where honor and integrity are the currency you value, where a man and woman's pledge to each other is steadfast.
In ten years over ten million copies of the Virgin River series have sold and probably twice as many have been shared, resold, gifted and loaned.  They are read and reread, so you tell me.  And I still get letters every day saying, "I just discovered  Virgin River!"  It fills me with tenderness and joy to know that you have been as fulfilled as I by this little town and its kind and generous people.
Thank you for coming with me to the river.  It's a good and loving place.