Map Unavailable
Location
Omni La Mansión del Rio RiverWalk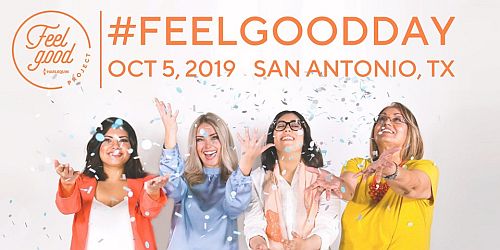 October 5, 2019 San Antonio, Texas
FEEL GOOD DAY
Join Robyn Carr at Feel Good Day, a one day, immersive celebration of what makes us feel our best, do our best, and be our best selves!
Dive into empowering workshops and immersive Feel Good spaces and activities. Recharge, refresh and refuel your creativity by getting up close and personal with New York Times bestselling authors Robyn Carr, Brenda Jackson and Susan Mallery. They will guide you in a reflective workshop that will have you leaving inspired, with ideas on how to invest in your passions. Join us for these experiences and more at Feel Good Day!
Enjoy a day held at the luxurious Omni La Mansión del Rio hotel, filled with unique experiences designed to bring you happiness.
Feel Good Day at a glance:
– Welcome Snack and Registration
– Feel Good Main Stage Programming
– Panel Discussion
– 3-Course Lunch at LAS CANARIAS
– Energizers
– Workshops
– The Outstander Awards
– Cocktail Reception (add-on ticket required)
Purchase your Feel Good Day Tickets here.
Book a room at the Omni La Mansion del Rio San Antonio here.