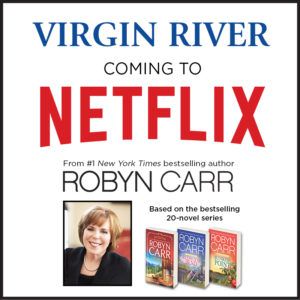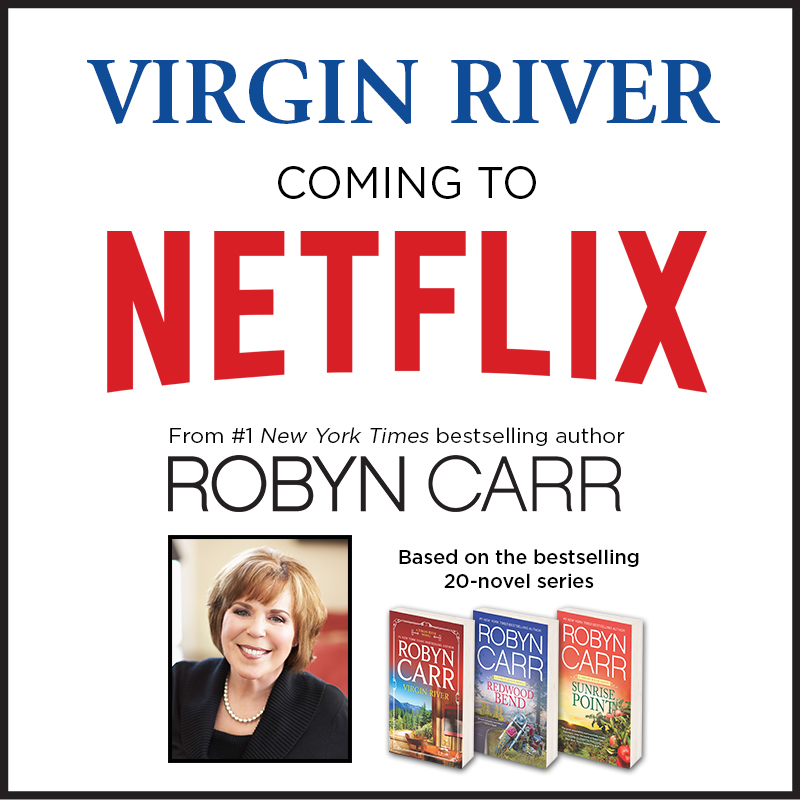 NETFLIX ORDERS TWO FEMALE-LED DRAMATIC SERIES, VIRGIN RIVER AND SWEET MAGNOLIAS
Hollywood, Calif. – September 27, 2018 — Netflix, the world's leading internet entertainment service, announces two new scripted drama series, Virgin River and Sweet Magnolias.  Both shows are based on best-selling romance novel collections that follow the lives of female protagonists.  Read more at https://www.hollywoodreporter.com/live-feed/netflix-targets-hallmark-pair-romance-drama-series-orders-1147537
VIRGIN RIVER
Netflix has ordered 10 episodes of Virgin River, a contemporary romance based on the beloved Harlequin book series that took author Robyn Carr to the top of the New York Times bestseller list. There are now twenty books in the Virgin River series, and together they have sold more than 13 million copies.  Virgin River was named to The HarperCollins 200 list, which celebrates 200 iconic books of the past 200 years.
Melinda Monroe answers an ad to work as a nurse practitioner in the remote California town of Virgin River thinking it will be the perfect place to start fresh and leave her painful memories behind. But she soon discovers that small-town living isn't quite as simple as she expected and that she must learn to heal herself before she can truly make Virgin River her home.
Reel World Management and Roma Roth are producing the series for Netflix.
Sue Tenney will serve as showrunner and executive producer.
Roma Roth and Chris Perry will executive produce.
The show will start production later this year.