on

April 21, 2018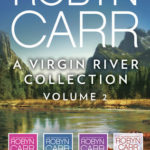 Now available in a box set collection, return to Virgin River with these beloved stories form #1 New York Times bestselling author Robyn Carr.
Second Chance Pass (originally published February 2009 and reissued April 2010 in mass market paperback)
Vanessa Rutledge's new baby is helping heal her heart after the death of her husband. She longs to share this love with former Marine Paul Haggerty, her husband's best friend, but he's keeping his distance. The good folks of Virgin River might have to meddle to get these two to realize they both deserve a second chance.
Temptation Ridge (originally published March 2009 in mass market paperback)
Shelby McIntyre's plans for her newfound freedom include finding Mr. Right—and everything she wants in a man is essentially the opposite of what she gets in rugged Luke Riordan. The jaded, battle-scared army pilot is all wrong for her, but sometimes what you want and what you need are two different things.
Paradise Valley (originally published April 2009 in mass market paperback)
Marine Corporal Rick Sudder is home early from Iraq, and must reconcile his past life in Virgin River with the man he is now. Can Liz, who never gave up on him, help him mend his broken body and shattered heart?
Forbidden Falls (originally published January 2010 in mass market paperback)
Reverend Noah Kincaid moved to town to reopen an abandoned church, and the young widower finds an unusual assistant in brash and beautiful Alicia Baldwin. Noah and Alicia are an unlikely team to revitalize a church, much less build a future. The couple has so many differences, but in Virgin River anything is possible, and happiness is never out of the question.
Four moving stories of forgiveness, new beginnings, and the power of love to heal…
on

April 21, 2018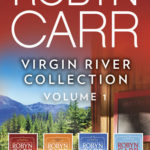 Welcome back to Virgin River! Available for the first time in a box set, the first four stories in the acclaimed series from #1 New York Times bestselling author Robyn Carr. Discover a remote mountain town that might be the perfect place to start fresh.
Virgin River
originally published April 2007 and reissued May 2010 and December 2012 in mass market paperback)
Nurse practitioner Melinda Monroe comes to town to escape her heartache, though nothing is what she expected. A tiny baby abandoned on a porch changes all her plans, and former marine Jack Sheridan cements them into place.
Shelter Mountain
(originally published May 2007 and reissued May 2010 and February 2013 in mass market paperback)
Paige Lassiter's sudden, desperate arrival stirs up protective instincts in John "Preacher" Middleton. She and her little boy clearly need help, and if there's one thing Preacher has learned, it's that some things are worth fighting for.
Whispering Rock
(originally published June 2007 and reissued March 2013 in mass market paperback)
When wounded former LAPD officer Mike Valenzuela agrees to become the town's first cop, he knows it's time he settled down. He's longing for commitment, and hopes he can help the tough Brie Sheridan to lose her fears and trust again.
A Virgin River Christmas
(originally published November 2008 and reissued November 2013 in mass market paperback)
Marcie Sullivan has finally found Ian Buchanan, a man she owes a special debt to. Maybe in this season of wonder, Ian can look into his painful past and open his heart to the uncertain future.
on

December 6, 2017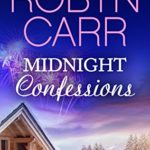 Come back to Virgin River for New Year's Eve in this classic holiday romance from #1 New York Times bestselling author Robyn Carr.
In Virgin River, holiday kisses don't end with Christmas—there's still the inaugural New Year's Eve party at Jack's Bar to attend. Locals and newcomers alike find themselves eager for that special countdown…and that midnight kiss.
Drew Foley and Sunny Archer are each visiting Virgin River for the holidays. Sunny was dumped at the altar the previous New Year's Eve and is in no mood to celebrate. But her uncle and his fiancée drag her to Jack's Bar. Drew, getting over his own heartbreak, sees Sunny across the crowded room and he's instantly smitten.
As the townspeople gather, two lonely revelers decide the best balm for their broken hearts might just be each other.
Originally published November 2010 within Midnight Kiss anthology and November 2014 within 'Tis The Season anthology in mass market paperback and eBook and November 2015 as a standalone eBook.
on

December 6, 2017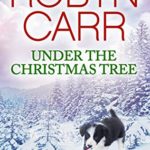 Complete your Virgin River collection with this classic Christmas novella from #1 New York Times bestselling author Robyn Carr. There's no better gift than the thrill of a holiday romance…
With snow falling over the redwood forests, secluded Virgin River is the ideal place to spend the holidays. Each year, the close-knit community gathers in the town square to decorate and light a massive tree. Carols are sung, hot chocolate is shared—and this time a surprise is left under the Christmas tree!
When the folks of the town discover a box of adorable puppies abandoned under the tree, they call on local vet Nathaniel Jensen for help. The puppies are the talk of Virgin River, but it's Nate's budding romance with Annie McCarty that really has tongues—and tails—wagging
Originally published October 2009 within That Holiday Feeling anthology in mass market paperback; June 2012 in eBook; Novemer 2014 within 'Tis the Season anthology in mass market paperback and eBook; and November 2015 as a standalone eBook.
on

November 3, 2017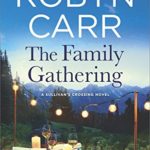 The Family Gathering is the highly anticipated new novel in #1 New York Times bestselling author Robyn Carr's Sullivan's Crossing series. Readers have fallen in love with Sullivan's Crossing and the characters who live there and will be delighted to spend time with their favorite people again. The rustic campground at the crossroads of the Colorado and Continental Divide trails welcomes everyone—whether you are looking for a relaxing escape or a whole new lease on life.
An exceptional storyteller, #1 New York Times bestselling author Robyn Carr beautifully captures the emotionally charged, complex dynamics that come with being part of any family. Readers will laugh and shed a few tears as they discover what it means to be loved, supported and accepted by the people who mean the most.
Having left the military, Dakota Jones is at a crossroads in his life. With his elder brother and youngest sister happily settled in Sullivan's Crossing, he shows up hoping to clear his head before moving on to his next adventure. But, like every visitor to the Crossing, he's immediately drawn to the down-to-earth people and the seemingly simple way of life.
Dakota is unprepared for how quickly things get complicated. As a newcomer, he is on everyone's radar—especially the single women in town. While he enjoys the attention at first, he's really only attracted to the one woman who isn't interested. And spending quality time with his siblings is eye-opening. As he gets to know them, he also gets to know himself and what he truly wants.
When all the Jones siblings gather for a family wedding, the four adults are drawn together for the first time in a way they never were as children. As they struggle to accept each other, warts and all, the true nature and strength of their bond is tested. But all of them come to realize that your family are the people who see you for who you really are and love you anyway. And for Dakota, that truth allows him to find the home and family he's always wanted.
on

June 15, 2017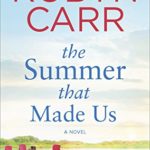 Mothers and daughters, sisters and cousins—they lived for summers at the lake house until a tragic accident changed everything. The Summer That Made Us is an unforgettable story about a family learning to accept the past, to forgive and to love each other again.
That was then…
For the Hempsteads, two sisters who married two brothers and had three daughters each, summers were idyllic. The women would escape the city the moment school was out to gather at the family house on Lake Waseka. The lake was a magical place, a haven where they were happy and carefree. All of their problems drifted away as the days passed in sun-dappled contentment. Until the summer that changed everything.
This is now…
After an accidental drowning turned the lake house into a site of tragedy and grief, it was closed up. For good. Torn apart, none of the Hempstead women speak of what happened that summer, and relationships between them are uneasy at best to hurtful at worst. But in the face of new challenges, one woman is determined to draw her family together again, and the only way that can happen is to return to the lake and face the truth.
Robyn Carr has crafted a beautifully woven story about the complexities of family dynamics and the value of strong female relationships.
Originally published September 2017 in trade paperback and eBook.
on

November 30, 2016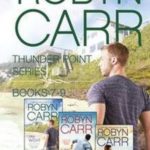 Welcome back to the small Oregon town of Thunder Point! Enjoy books 7-9 in New York Times bestselling author Robyn Carr's fan-favorite series, now available for the first time in one collection.
One Wish (originally published March 2015 in mass market paperback)
Former champion figure skater Grace Dillon moved to Thunder Point to escape the ruthless world of fame and competition. But her quiet, self-sufficient life could use some excitement. High school teacher Troy Headly appoints himself Grace's fun coach, and they decide to enjoy a little no-strings-attached fling. Then Grace' past catches up with her, and she knows that complications are not what Troy signed up for. But Troy is determined to help her fight for the life she always wished for—and maybe they can find real love along the way.
A New Hope (originally published July 2015 in mass market paperback)
Ginger Dysart is swept up in the pleasure of assisting with a wedding at the beautiful Lacoumette farm. But the occasion is ruined when the bride's brother, Matt, makes a drunken spectacle of himself. Then Matt shows up at the flower shop, determined to make amends for his embarrassing pass at Ginger, and they find a connection deeper than either of them expected. Everyone worries Ginger will end up with a broken heart yet again. But with a little courage, there may still be hope for a happy ending.
Wildest Dreams (originally published September 2015 in mass market paperback)
Professional triathlete Blake Smiley wants to put down the roots he's never had and focus on his training without distractions. But his new neighbors change everything. A single mother, Lin Su Simmons has her hands full coping with her nursing job, debt and her teenage son's health issues. Lin Su resents any interference in her life. But Blake is certain he can break through her barriers and be the man she and her son need. Together, they can recognize that family is who you choose it to be.
Don't miss the other Thunder Point Series Boxed Sets:
Thunder Point Series Books 1-3
on

November 30, 2016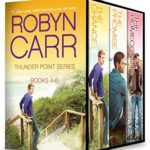 Welcome back to Thunder Point! Enjoy books 4-6 in New York Times bestselling author Robyn Carr's fan-favorite series, now available for the first time in one collection.
The Chance (originally published March 2014 in mass market paperback & eBook)
The locals of Thunder Point, Oregon, embraced FBI agent Laine Carrington as one of their own after she risked her life to save a young girl from a dangerous cult. So she stays recuperate from a gunshot wound and contemplate her future in a town that feels safe. Eric Gentry is also new to Thunder Point, determined to put his criminal past behind him and get to know the daughter he only recently discovered. When Laine and Eric meet, their attraction is obvious. But while they want to make things work, their differences may run too deep…unless they take a chance on each other and choose love over fear.
The Promise (originally published Juy 2014 in mass market paperback & eBook)
Dr. Scott Grant has a bustling family practice in the small community, and his two children are thriving—he knows it's time to move on from the loss of his wife. But as the town's only doctor, the dating pool is limited. That is, until the stunning Peyton Lacoumette applies for a job at his clinic. Even though the salary is much lower than she's used to, Peyton accepts the job…for now. She'll stay for a three-month trial period while she explores other options. Peyton's been burned before by a man with kids, and she's determined not to repeat mistakes. They both know the arrangement is temporary—it isn't enough time to build a real, lasting relationship. But love can blossom faster than you think, and this short visit just might hold the promise of forever.
The Homecoming (originally published September 2014 in mass market paperback & eBook)
The people in Seth Sileski's hometown have never forgotten what might have been: the handsome star athlete and student lost everything in a terrible accident that put an end to his professional football career when it had barely begun. Seth has come to terms with the turns his life has taken, and now he has an opportunity to show everyone he's become a better, humbler version of his former self. Winning over his father is the main challenge, but Seth must also find a way to convince his childhood neighbor and best friend, Iris McKinley, to forgive him for breaking her heart. With his homecoming, will Seth be able to convince the town, his family and especially Iris that he's finally ready to be the man who will make them all proud?
Don't miss the other Thunder Point Series Boxed Sets:
Thunder Point Series Books 1-3
on

November 30, 2016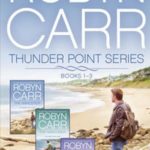 Enjoy books 1-3 in Robyn Carr's fan-favorite series, Thunder Point, now available for the first time in one collection.
The Wanderer (originally published April 2013 in mass market paperback & eBook)
When Thunder Point newcomer Hank Cooper learns he's been left an old friend's entire beachfront property, he finds himself with a community's destiny in his hands. With the whole town watching for his next move, Cooper has to choose between his old life and a place full of new possibilities. A place that just might be home.
The Newcomer (originally published July 2013 in mass market paperback & eBook)
Single dad and Thunder Point's deputy sheriff "Mac" McCain has worked hard to keep his town safe and his daughter happy. Now he's found his own happiness with Gina James. But when Mac's long-lost ex-wife shows up in town, drama takes on a whole new meaning. Mac and Gina know they're meant to be together, but can their newfound love withstand the pressure?
The Hero (originally published September 2013 in mass market paperback & eBook)
In a moment of desperation, Devon McAllister takes her daughter and escapes to Thunder Point, a place she hopes to be invisible, a place she's pretty certain can't be worse than what they've left behind. But as the widowed father of a vulnerable young boy, Spencer Lawson knows something about needing friendship…and is just the kind of man who could heal Devon's wounded heart.
Don't miss the other Thunder Point Series Boxed Sets:
Thunder Point Series Books 4-6
on

November 11, 2016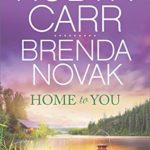 Now together in one volume, the first books that started two fan-favorite series!
Virgin River "A Virgin River Novel #1" by Robyn Carr
When recently widowed Melinda Monroe answers an ad for a midwife/nurse practitioner in the remote mountain town of Virgin River, her high hopes for a fresh start are dashed within an hour of arriving. The cabin is a dump, the roads are treacherous and the local doctor wants nothing to do with her. Mel decides to leave town the following morning, but a tiny baby, abandoned on a front porch, changes her plans…and former marine Jack Sheridan cements them into place.
Originally published April 2007 and reissued May 2010 and December 2012)
When Lightning Strikes "Whiskey Creek #1" by Brenda Novak
Gail DeMarco's PR firm handles a roster of clients, including sexy and unpredictable Simon O'Neal. But recently divorced Simon is so busy self-destructing he won't listen to anything she says. She drops him from her list—and he retaliates by taking the rest of her clients with him. Desperate to save her company, Gail reluctantly humbles herself by making a deal with Simon. But her reluctance isn't because he's hard to like—it's because he's too hard not to love.
Originally published September 2012.